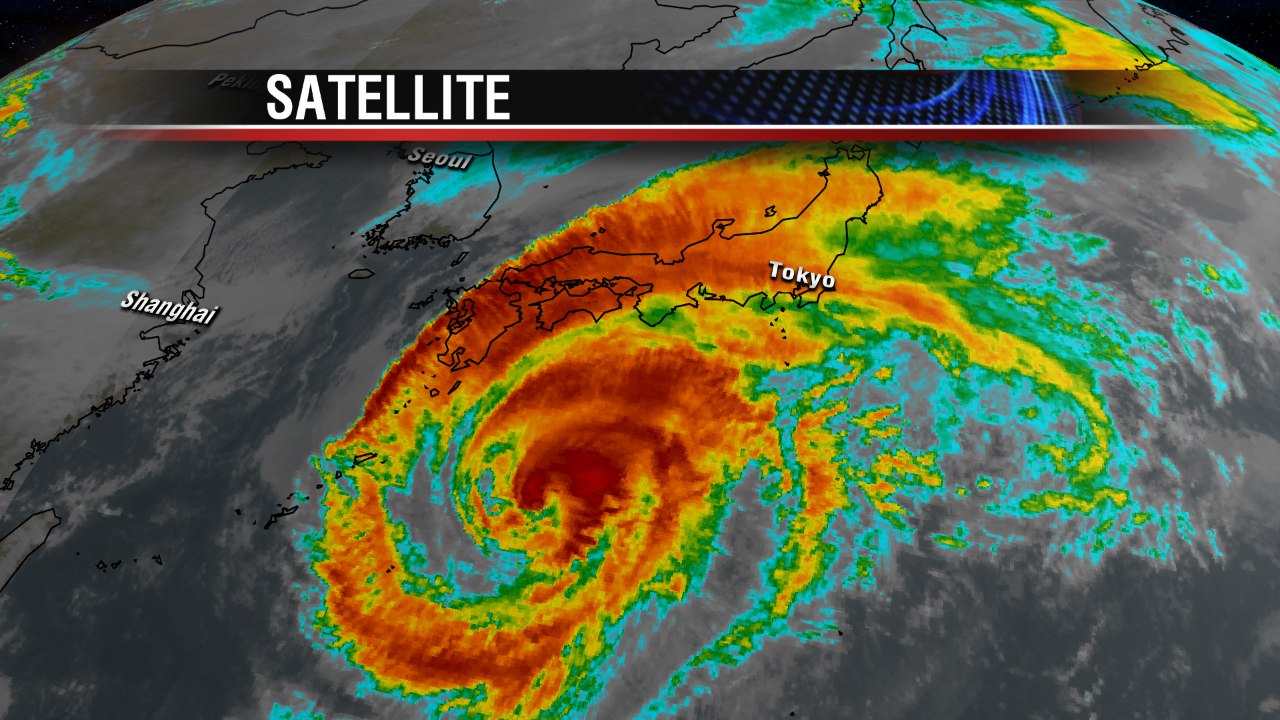 "It is the strongest typhoon in 10 years to pass the Kanto region (Tokyo and its vicinity). It is expected to have a great impact on the traffic systems in the metropolitan area during commuting hours"
Typhoon Wipha, packing winds of nearly 200 kilometers (125 miles) per hour near its centre and bringing heavy rains, was in the Pacific south of Japan Tuesday evening. The storm is moving north at 35 km/h.
It will hit Tokyo metropolitan area by early Wednesday, October 16. So we will not go to work.
But later in the day, it's time for Fukushima, where the crippled nuclear power plant sits.
Aunque mañana trabajemos desde casa, estamos bastante asustados con esto del tifón más fuerte de los últimos 10 años. Normalmente, azotan en Okinawa primero, con lo que ya no tienen fuerza al llegar a Tokyo. Esta vez es diferente. Viene directo hacia nosotros, sin pasar antes por ningún sitio.
Este fin de semana, lo hemos pasado en Yakushima, que es una isla patrimonio de la humanidad, con un cedro de 7000 años. Entre muchas cosas, visitamos Sakurajima, donde hay un volcán activo que puede entrar en erupción en cualquier momento. Las catástrofes naturales son algo raro, para nosotros los Europeos. Pero en Japón, vienen siendo el pan nuestro de cada día. Horiguchi nos contaba sus historias de la infancia, de cómo el río de su ciudad natal se convertía en una fuente de desgracias, durante la temporada de lluvias: "Mi amigo perdió su casa, pero nosotros que vivíamos en lo alto del monte, no nos vimos afectados".
No todo iban a ser maravillas en el Pacífico, verdad? El pobre alucinaba cuando le explicábamos que en el Océano Atlántico no hay tifones. Supongo que por eso, somos tan débiles aceptando y afrontando estas tragedias.